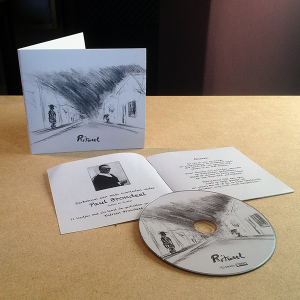 Katrien Brondeel composed music to poems written by her dad. We recorded all the songs starting of with piano, drums and base at the same time. After checking out the recordings we did some overdubs where needed. After that we recorded backing vocals and violin. Once everything was on point I took care of the mix and had the it pressed to CD. Drawings were done by Jan Brondeel, I took care of the graphic design and prepared everything for print. Performing artists: Katrien Brondeel : main vocals & piano, backing vocal : Hadewijch Vermeire, Violin : Graciela Zaera Moraña, Drum : Sam Goekint, Bas: Boris Debeuf.
The album is available for streaming, … or contact Katrien here to get a physical copy.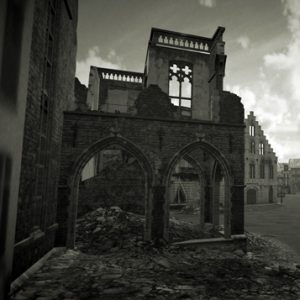 Mindscape3D asked me to record voiceovers to implete in this virtual walk in a destroyed Dendermonde during world war I in 1914. They already had voice-actor Alain 'proviste lined up for the job but needed an additional voice-actres. So I called Leonthine Van Wassenhove who did a great job providing the female-voices. After Cleaning up the recordings I added some 'lo-fi'-effects to fit the atmosphere.
Take the virtual walk here or listen to the audio samples below: